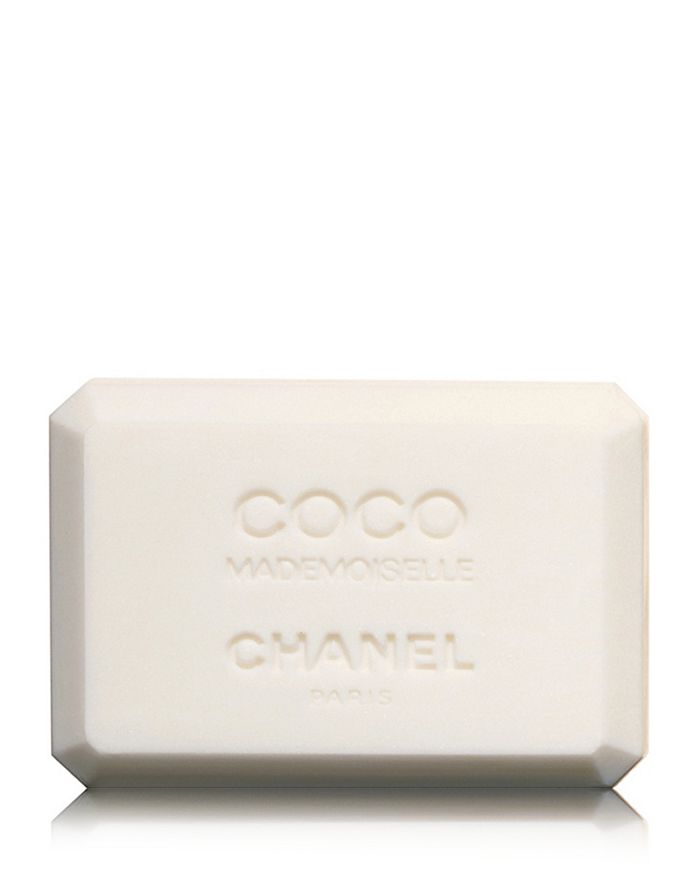 CHANEL
COCO MADEMOISELLE Fresh Bath Soap 5.3 oz.
Fresh Bath Soap 5.3 oz.
product details
Creamy white, lightly sparkling soap lathers skin with the exciting, young COCO MADEMOISELLE. Refreshing soap adds a new dimension to the bathing experience. Vegetable-based formula bursts into beautiful, exceptionally soft lather. Cleanses gently, rinses easily and fragrances softly. Palm Kernel Oil provides exceptionally soft, gentle lather and smooth, soft texture. Natural pigments give a fresh, pearly-white colour. Use daily in shower or bath.