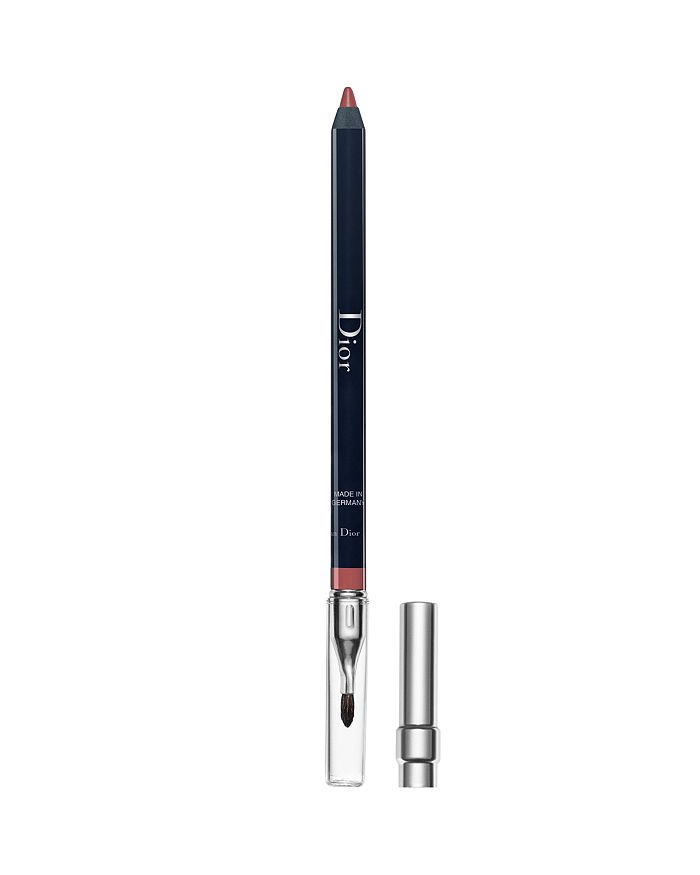 Dior
Contour Lip Liner Precision & Hold, Rouge Collection
product details
That perfect finish becomes reality with a lip liner that is incredibly easy to use. It glides on with a clean, full line that enhances lip volume.

Start in the middle of the upper lip and draw a "V" shape on the Cupid's bow. Then define the contours starting at the center of the lips and gradually lightening until the corner. For more intense lipstick color and to optimize hold, fill the inner part of the lips in with pencil.

For a perfectly elegant makeup result, Dior Contour is available in custom shades to match each shade of lipstick.

Bonus: It has a built-in brush to blend lines and apply lipstick, as well as a sharpener.