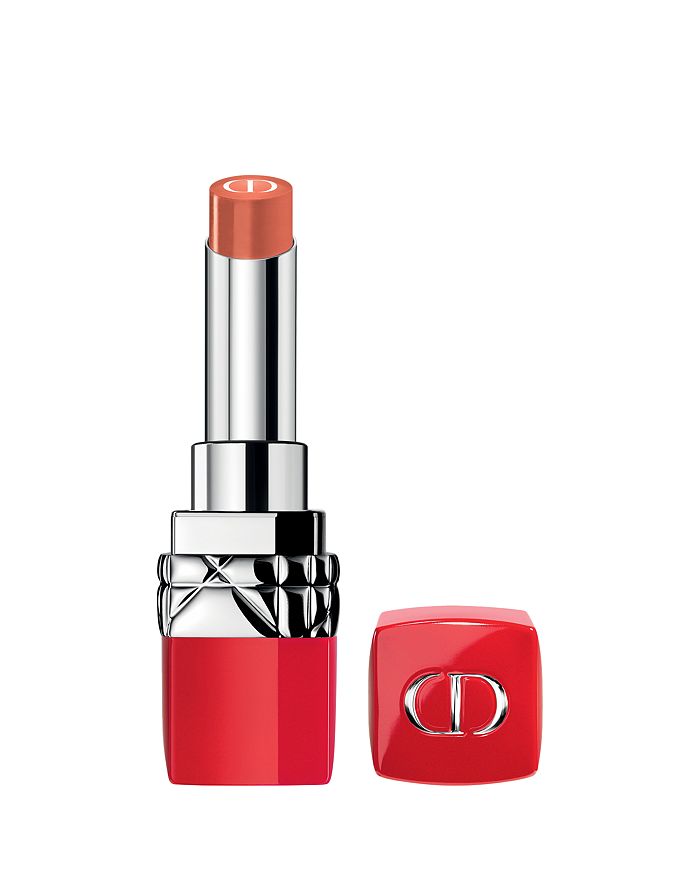 Dior
Rouge Ultra Care Flower Oil Radiant Lipstick
product details
WHAT IT IS:
Dior's first lipstick infused with flower oil. Weightless wear and ultra care.

WHAT IT DOES:
Rouge Dior Ultra Care is the 1st Dior lipstick infused with flower oil, ultra lip care and 12-hour* wear. Inspired by the flowers so dear to the House of Dior, it comes in a range of soft colors with a luminous, pearly-matte finish. The Ultra Care formula offers comfortable wear and an incredibly light sensation on the lips.

KEY INGREDIENTS:
The lipstick contains a white CD core infused with camelina oil and a derivative of natural-origin jojoba for deeply hydrated and moisturized lips in ultra-luminous, natural colors. White micro-pearls at the heart of the formula deliver a highlighter effect for soft, ultra-luminous shades.

FINISH:
Pearly matte

HOW TO USE IT:
1. For bolder color and longer wear, start by outlining the lips and filling them in with Dior Contour as a base.
2. Then apply Rouge Dior Ultra Care directly on the lips.

*Instrumental test carried out on 20 subjects.