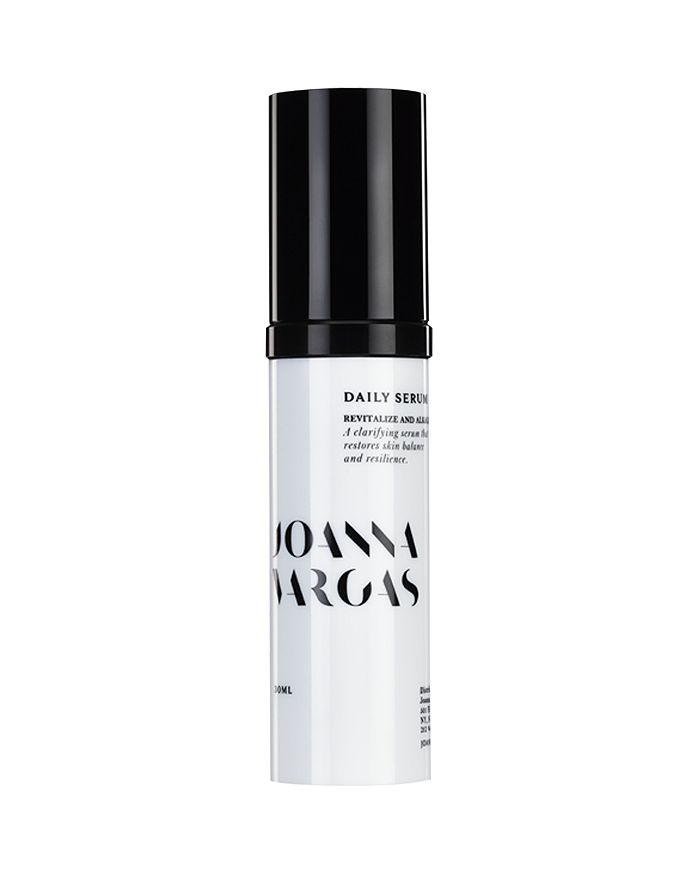 product details
WHAT IT IS:
A clarifying serum that restores skin balance and resilience.

WHAT IT'S FOR:
All skin types.

WHAT IT DOES:
Effortlessly moisturizes with hyaluronic acid, leaving skin refreshed and naturally glowing. The Daily Serum acts fast to improve skin tone, minimizing pores, raising moisture levels and giving you remarkably radiant skin.

KEY INGREDIENTS:
• Galactoarabinan: Boosts cell turnover to brighten the skin and tighten pores for a flawless appearance
• Hyaluronic acid: Retains moisture, aids in tissue repair and holds together the skin's structural components
• Chlorophyllin-Copper: Protects against sun damage and other environmental factors that are harmful to skin
• Oat Grass Juice: Contains potassium, magnesium and zinc, which are all good for the lymphatic system; rich in vitamins and oxygenating chlorophyll
• Vitamin F: Increases circulation and maintains the health of skin

ALL INGREDIENTS:
Water (Aqua), Hyaluronic Acid, Glycerin (vegetable derived), Chlorophyllin-Copper, Galactoarabinan, Avena Sativa (Oat Grass) Juice, Sodium Ascorbate (Vitamin C), Tocopheryl Acetate (Vitamin E), Glyceryl Linoleate (Vitamin F), Retinyl Palmitate (Vitamin A), Gluconolactone, Sodium Benzoate, Carboxymethyl Cellulose, Lecithin Sorbitol, Xanthan Gum, Disodium EDTA, Phenoxyethanol, Polysorbate 80, Dimethicone

HOW TO USE IT:
Apply a thin layer to cleansed and dry skin.
1 oz.
This product is part of Wellchemist, our clean, science-backed collection of skin care, makeup and hair care that is free of sulfates, phthalates and parabens.
Web ID: 3032256