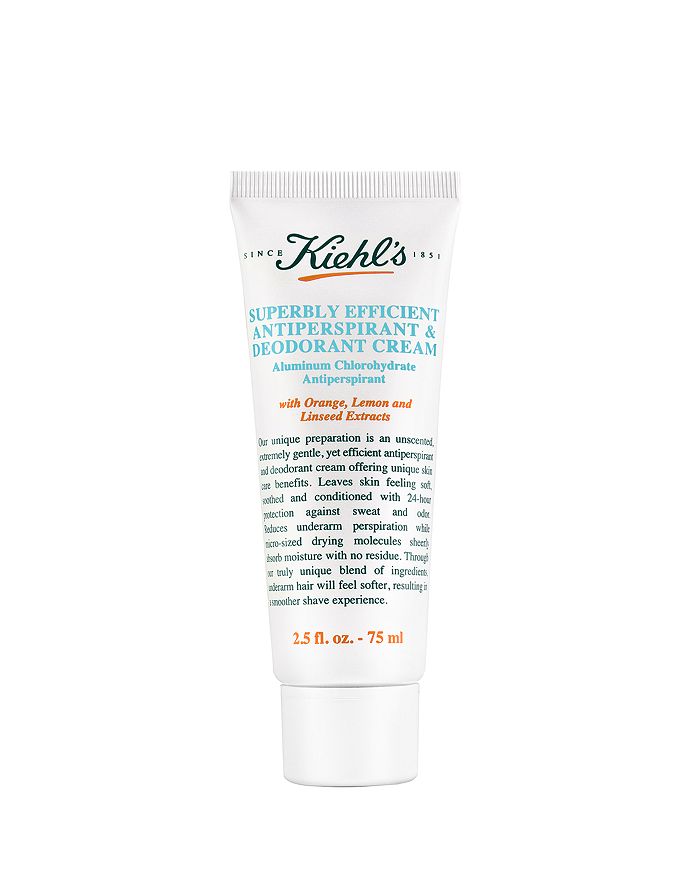 product details
WHAT IT IS:
An unscented, gentle yet efficient antiperspirant and deodorant cream

WHAT IT DOES:
- Leaves skin feeling soft, soothed and conditioned with 24-hour protection against sweat and odor
- Reduces underarm perspiration utilizing advanced micro-sized drying molecules for sheer absorption with no residue
- With a unique blend of ingredients, including orange, lemon, and linseed extracts, underarm hair will feel softer, resulting in a smoother shave experience

KEY INGREDIENTS:
- Aluminum Chlorohydrate is a gentle, yet effective aluminum salt that is frequently used to formulate antiperspirants.
- Propylene Glycol is a common moisture carrying ingredient in skin care. It acts as a humectant by absorbing water from the air. It penetrates the upper layers of the skin well and leaves a nice feel.
- Witch Hazel is a solution containing an extract from the leaves and bark of the Hamamelis Virginiana plant. Traditionally used for the topical treatment of insect bites, minor cuts and scrapes, it is widely used in skin care products for its purifying, softening and anti-free radical properties.

HOW TO USE IT:
Utilizing the unique, ergonomic applicator, apply a small amount of the cream directly onto cleansed underarm area only, covering evenly.
2.5 oz.
Made in USA
Web ID: 91368