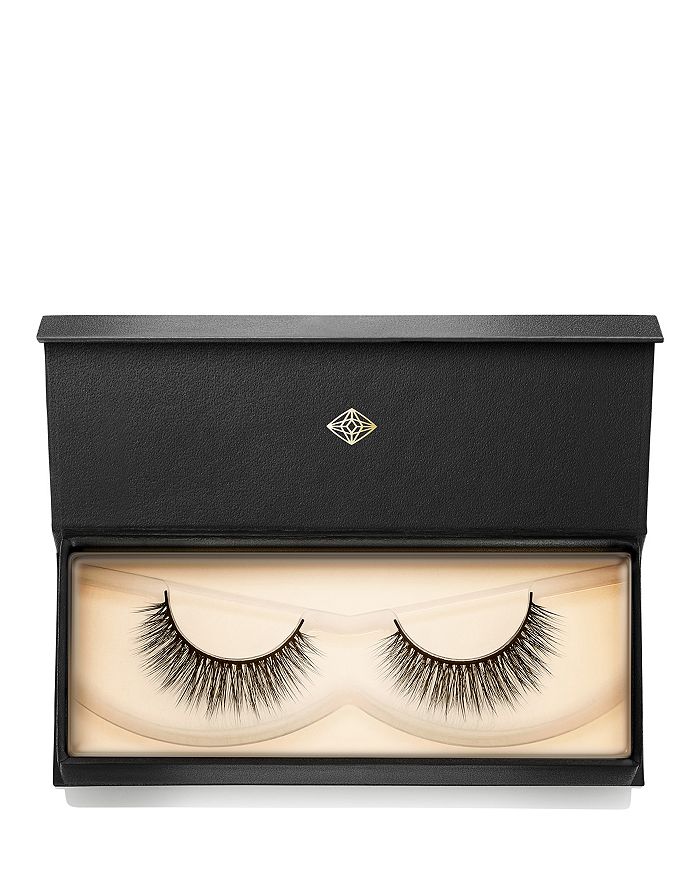 product details
Finally, a synthetic mink lash that matches--and even surpasses--the quality of the real thing. Super-premium silk makes these fur-free falsies look even more luxurious and natural than authentic mink lashes, with a lighter, softer feel. Lush layers create a dramatic 3D effect with a beautiful lasting curl, while an exclusive cotton band makes them some of the most comfortable false lashes available.

Visionary Lash Style 002 is a great beginner lash. The fluffy layering creates a doe-eyed look. The longest lashes are featured at the center, creating the ultimate eye-opening doll-like effect.

Why it's great:
- Reusable up to 20–30 times with appropriate care.
- Length 4–12 mm.
- Light-medium volume.
- Features a criss-cross weave at the lash band, allowing a seamless blend with your natural lashes.
This product is part of Glowhaus, a makeup and skin care boutique featuring all things dewy, sparkly and bright.
Web ID: 2649230