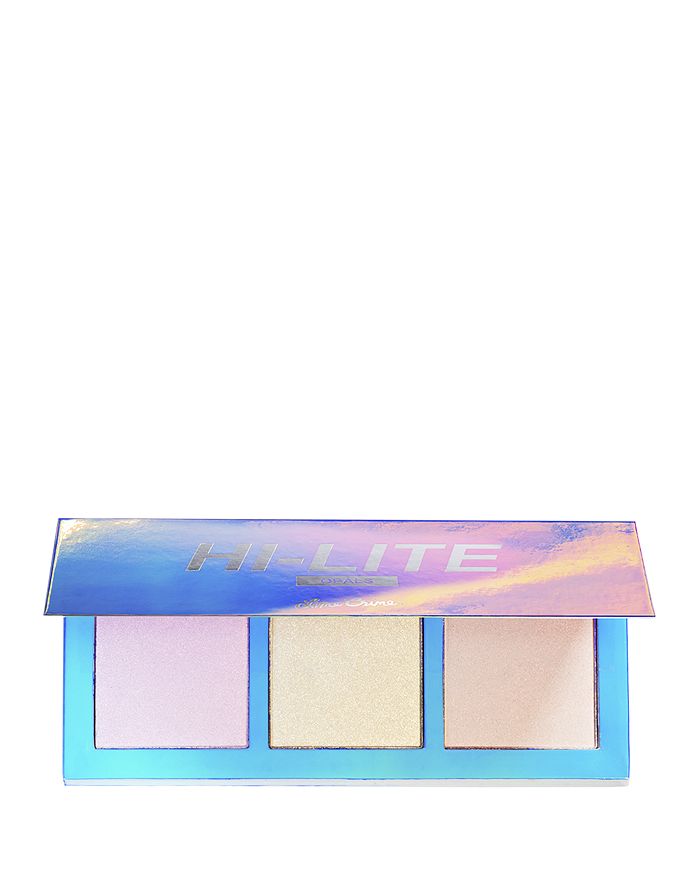 product details
Inspired by the magic of opalescent stones, HI-LITE Opals palette contains Pink, Gold and Peach shift highlighters.

Inspired by the magical glow of spring blooms, HI-LITE Blossoms palette contains 3 highlighter shades: Warm Gold, Lavender and Sunset shift highlighters.

The HI-LITE Mermaids palette contains three shimmer highlighters: Seashell (Sparkling Lavender), Pearl (Sparkling Ivory) and Mermaid (Sparkling Seafoam Blue-Green).

WHAT IT DOES: Thin, silky formula melts seamlessly into skin and adapts to your complexion. Lasts all day--no re-applications needed. Makes you feel like a real unicorn!

What it won't do: Look greasy, grey, glittery or unflattering. Highlight skin imperfections or enlarge pores. Sit on top of skin looking obvi.
This product is part of Glowhaus, a makeup and skin care boutique featuring all things dewy, sparkly and bright.
Web ID: 2669832