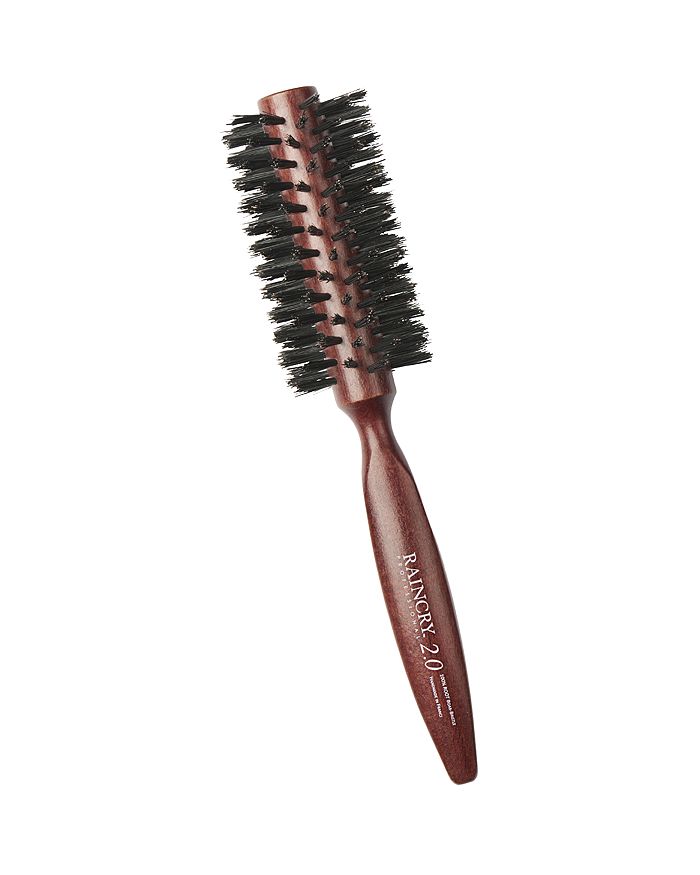 RAINCRY
Smooth 2.0 Medium Pure Bristle Brush
product details
WHAT IT IS:
RAINCRY's medium-sized brush is used to smooth, polish and enhance shine.

WHAT IT'S FOR:
Ideal for mid-length hair (above shoulders) types.

WHAT IT DOES:
Made with 100% PURE Boar Bristles--no nylon. RAINCRY's Spiral Design increases the brushes' heating surface and channels air around the brush for less drying time and helps prevent snagging and damage. Only a pure Boar Bristle brush can provide the advantage of conditioning by transferring natural oils and product from scalp to ends. RAINCRY's pure Boar Bristles also helps close the cuticle and enhance shine for easier and healthier styling.

Lightweight yet durable, the longer, triangular, sustainable beechwood handle offers additional comfort and grip that helps reduce styling fatigue. Exclusive to the RAINCRY Smooth 2.0 Collection, is the Root or "first-cut" bristles--the best portion of the bristle--which are sourced from the Himalayas and are used for their extra-stiff and strongest quality.