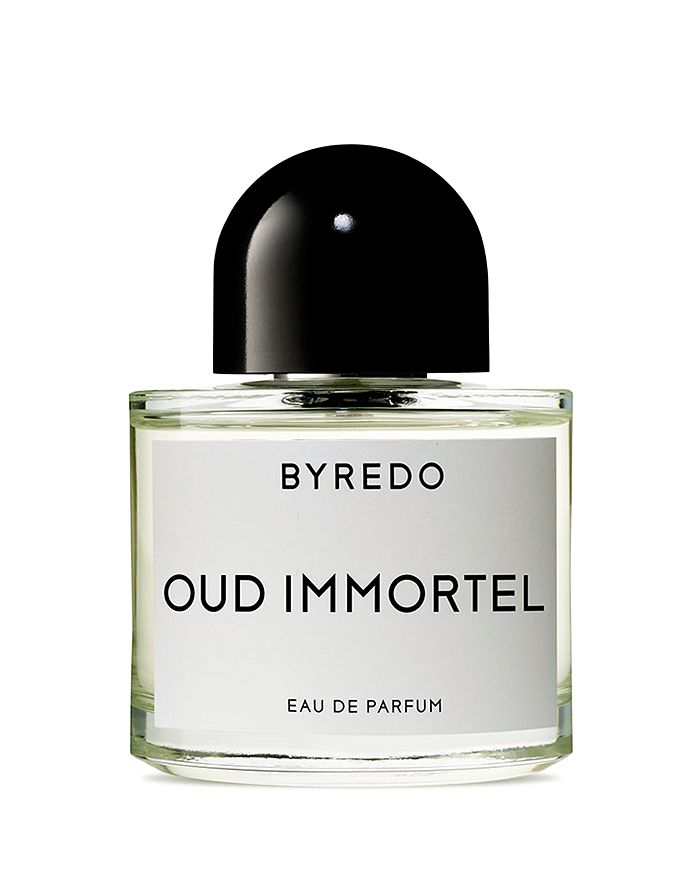 BYREDO
Oud Immortel Eau de Parfum 1.7 oz.
product details
KEY NOTES:
- Top notes: limoncello, incense, cardamom
- Middle notes: patchouli, papyrus, Brazilian rosewood
- Base notes: tobacco leaves, moss

ABOUT THE FRAGRANCE:
The duo Oud Immortel and Accord Oud are both created around oud, a certain type of wood that because of its use in traditional incense and perfume has gained great cultural significance and has gotten its existence recorded in one of the world's oldest written texts--the Sanskrit Vedas from India.

When the once light heartwood from the aquilaria tree becomes infected with a specific type of mold, it defends itself by saturating its core with a dark, highly fragrant, resin. This dark wood, oud or agarwood holds a complex fragrance, resembling few or no other natural ingredients. Oud Immortel is a woody fragrance where patchouli and papyrus are blended to bring smokiness. The tobacco leaves and moss add depth and complexity while the incense and rosewood bring an elegant, ambery sillage.
This item is part of BYREDO Oud Immortel Eau de Parfum
View All

(2)