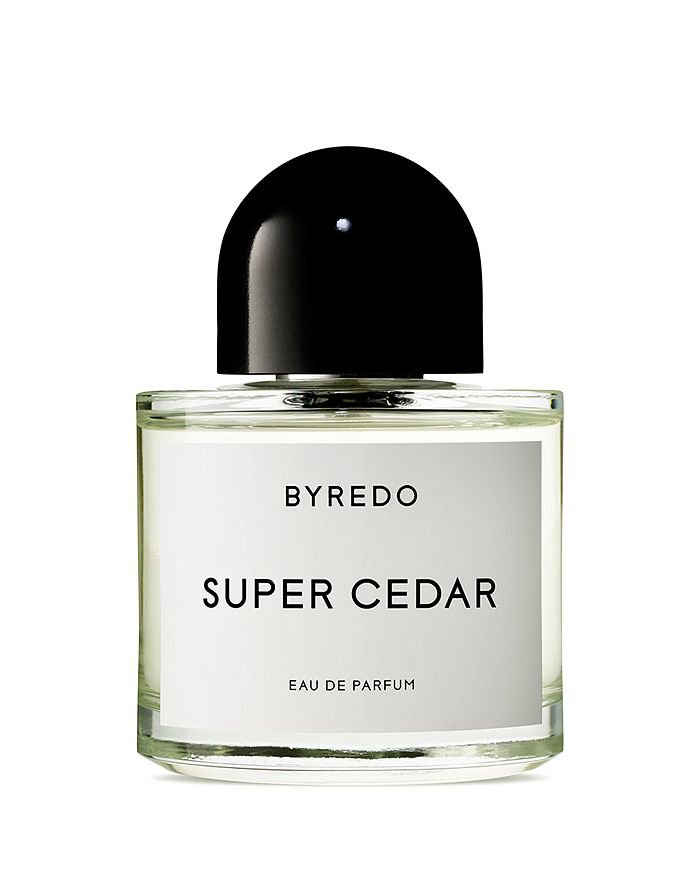 BYREDO
Super Cedar Eau de Parfum
make a selection to see available offers
product details
KEY NOTES:
- Top note: rose petals
- Middle note: Virginian cedarwood
- Base notes: silk musk, Haitian vetiver

ABOUT THE FRAGRANCE:
Super: Formal - Prefix from the Latin super, meaning above, beyond, expressing superiority of quality, of the highest degree, hierarchical superiority; informal someone or something that is exceptional, superior, extraordinary.
Cedar: Masculine derived from the Latin Cedrus, large tree with horizontal branches native to Africa, Asia and the Americas, diffuses a scent of dry wood, sagebrush and turpentine.

Cedar is one of the most easily identifiable scents for our nose. One may think of pencil shavings, cedar brings back nostalgic memories of school days and simpler times. Cedar adds warmth to modernity, evoking log cabins and Scandinavian furniture. In the fragrance field, it injects energy and adds verticality to a fragrance.