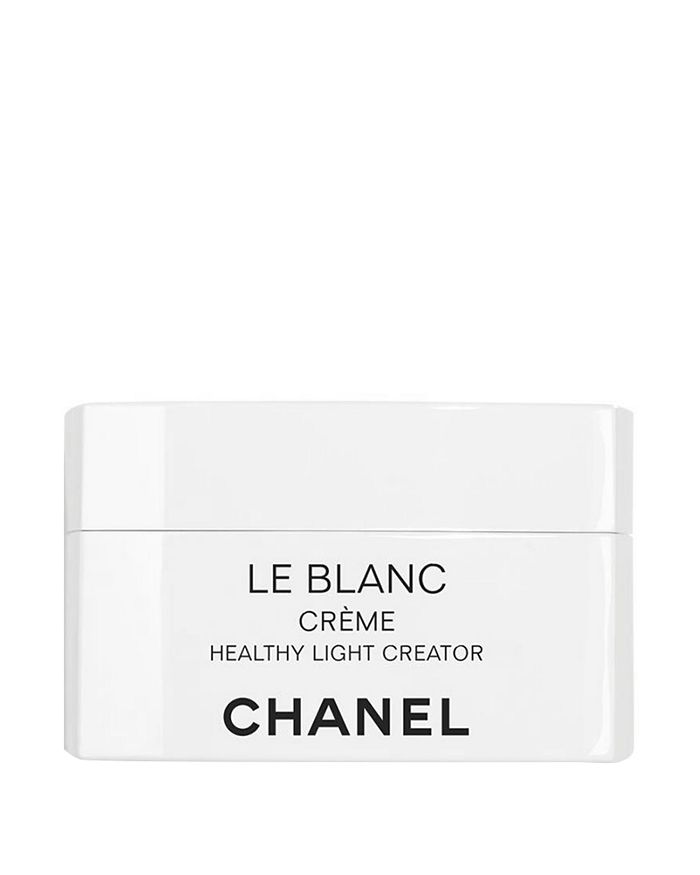 CHANEL
LE BLANC CRÈME
Healthy Light Creator 1.7 oz.
product details
PRODUCT DESCRIPTION
A comforting moisturizer that delivers intense, long-lasting hydration and reduces the appearance of dark spots. With use, the complexion appears soft, even, plump and luminous.

KEY INGREDIENTS
LE BLANC CRÈME combines Ume Flower Extract--a natural, exclusive* ingredient that promotes skin vitality--and deeply nourishing Ume Flower Oil with exclusive TXC®** technology to amplify optimal healthy light.

*Extracted from the most premium variety of Ume Flower, cultivated in a designated field owned by CHANEL with a specific extraction process
**Polyfunctional ingredient developed on the basis of a technology exclusive to CHANEL

HOW TO APPLY
Apply in the morning and evening to the face, neck and décolleté.