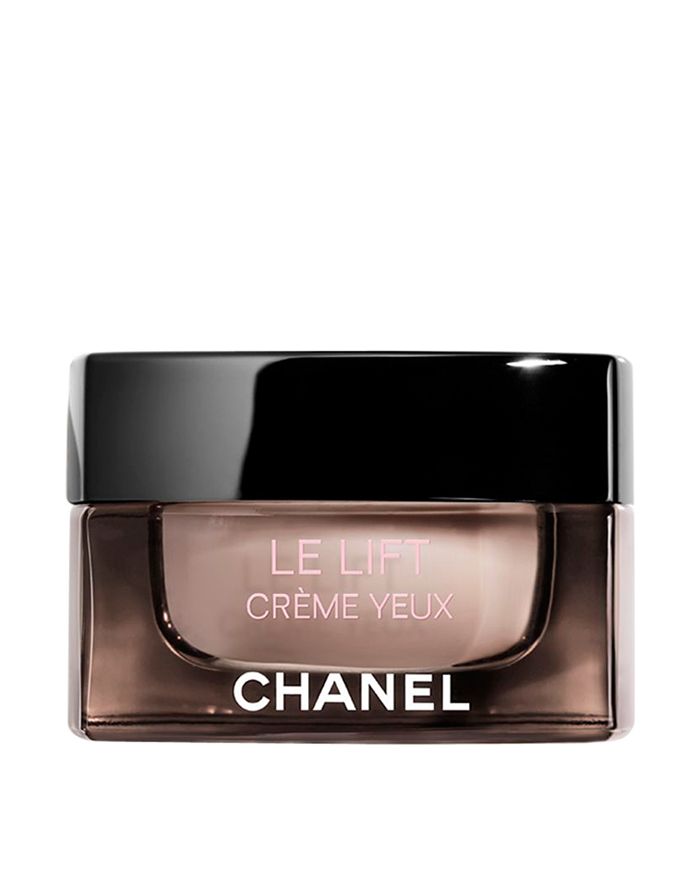 CHANEL
LE LIFT CRÈME YEUX
Smooths - Firms
product details
A delicate eye cream that delivers a powerful combination of nature and efficacy for a smoother, firmer, more youthful and radiant appearance. LE LIFT Crème Yeux is composed of 83% naturally-derived ingredients.

• Botanical alfalfa concentrate: it is extracted from a thousand-year-old plant known for its unique remineralizing and nutritional properties. Rich in minerals and oligo-elements, it is grown organically in France. Just like retinol, this active ingredient increases collagen synthesis in the dermis and acts on cellular renewal in the epidermis.
• Phyto-Active Complex:
- A molecule extracted from horse chestnut ensures draining action on puffiness to minimize and stop its formation.
- Actiflow stimulates microcirculation to target the colour and formation of dark circles.

Apply in the morning and evening to the entire eye area, including the upper eyelid.