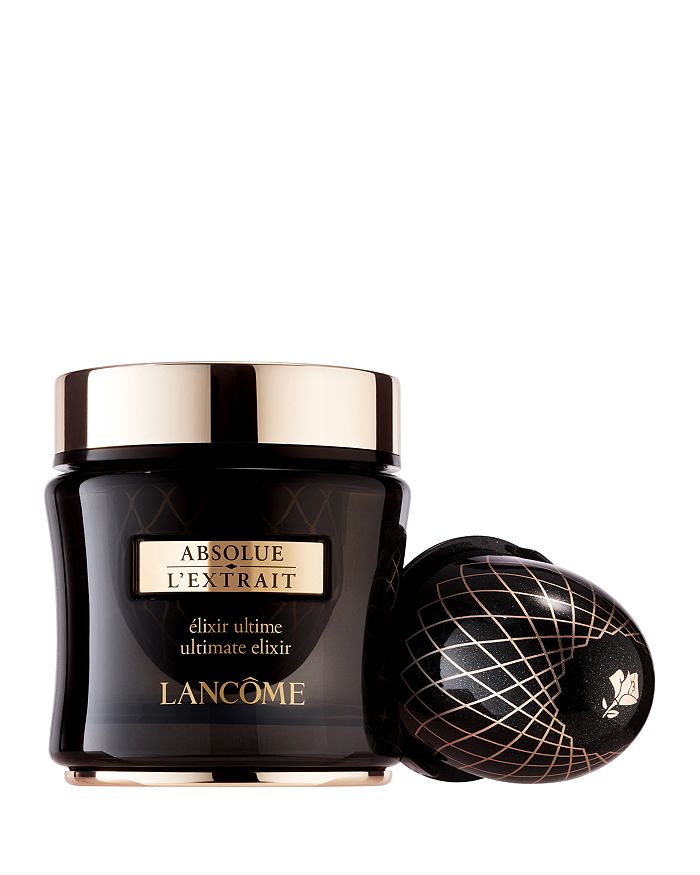 Lancôme
Absolue L'Extrait Refillable Day Cream Elixir 1.7 oz.
product details
WHAT IT IS:
A cream elixir that contains up to 2 million Lancôme Rose native cells.

WHAT IT'S FOR:
All skin types, including sensitive.

WHAT IT DOES:
Extracted from the heart of the rare and resilient Lancôme Rose using an exclusive, state-of-the-art biotechnological process, Lancôme's Rose Native Cells are proven to extend their own exceptional properties to enhance skin's appearance. Absolue L'Extrait helps reveal firmer, more elastic, more radiant skin.

Convinced that luxury and environmental sustainability should co-exist, Absolue L'Extrait takes us on an environmental journey, for more ecological and ethical sustainability. Indulge in Absolue L'Extrait Cream Elixir, now available in a refillable jar.

KEY INGREDIENTS:
• Babassu seed oil
• Cocoa butter
• Linseed extract
• Salicylic acid
• Rose extract

HOW TO USE IT:
1. Remove lid.
2. Twist capsule counterclockwise to remove from jar.
3. Replace capsule and twist clockwise to snap into place.

Refill sold separately.

CLINICAL RESULTS:
Absolue L'Extrait was evaluated during a clinical study on several age-defining parameters*. At eleven weeks of use, a significant improvement in each of these major signs was noted**.

* Forehead wrinkles, frown lines, crow's feet, undereye wrinkles, nasolabial fold, wrinkles around the mouth.
** Based on a clinical study on 41 women.