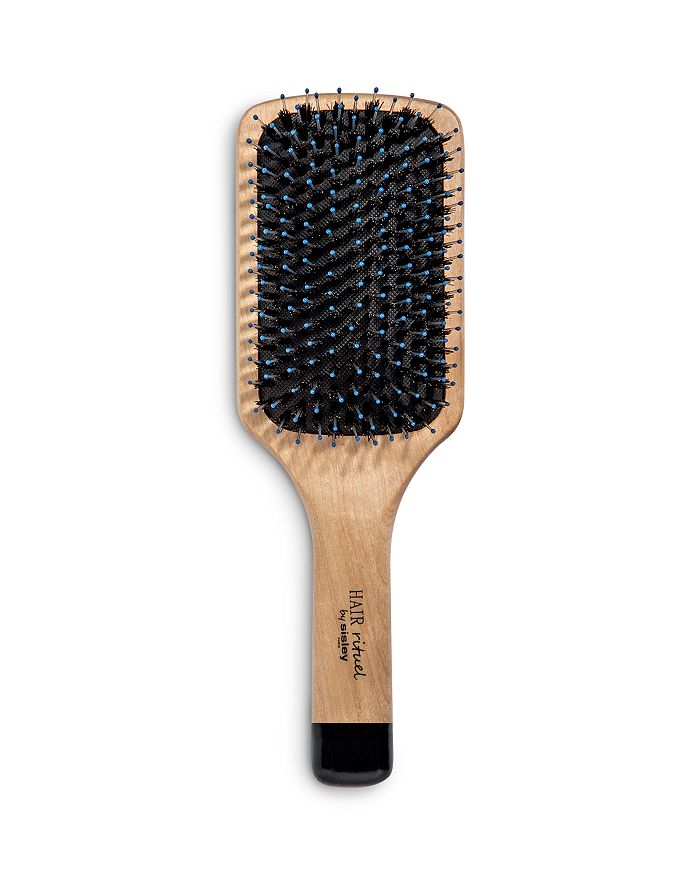 product details
WHAT IT IS:
A brush that gives hair complete beauty with its supple bristles, designed for the scalp and hair fiber.

WHAT IT DOES:
It provides gentle detangling and helps stimulate the scalp. Regular use can remove impurities and instantly reveal the hair's luminosity and radiance. Hair is detangled, soft and shiny.

HOW TO USE IT:
One minute twice a day, morning and evening, gently and lightly. Start with the ends and gradually work your way up to the roots. With your head down, brush from the neck to the forehead, then from the sides to the top of the skull. Finish by brushing from your forehead to neck.